3X Motion will be at SNEC 2021 in Shanghai
2021-04-01 15:04:37
3X Motion
42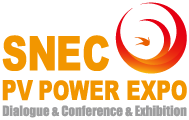 EXPO Name: SNEC (2021) PV POWER EXPO
Location: Shanghai New International Expo Center
Date: 3th June - 5th June.2021
Stand: Hall E3-580

Today, all countries in the world are trying their best to promote the arrival of the era of green energy with high efficiency, clean, low-carbon, intelligent as the main characteristics.
As an important business scope of the 3X Motion, the application of new energy is an important goal of energy conservation and emission reduction, and sustainable green development.
We have been working hard to achieve the important goal.
We welcome you here to discuss the development of motion control solution in the application of PV new energy.