3X Motion DC motor in solar tracker application
Today, all countries in the world are trying their best to promote the arrival of the era of green energy with high efficiency, clean, low-carbon, intelligent as the main characteristics. As an important business scope of the 3X Motion, the application of new energy is an important goal of energy conservation and emission reduction, and sustainable green development.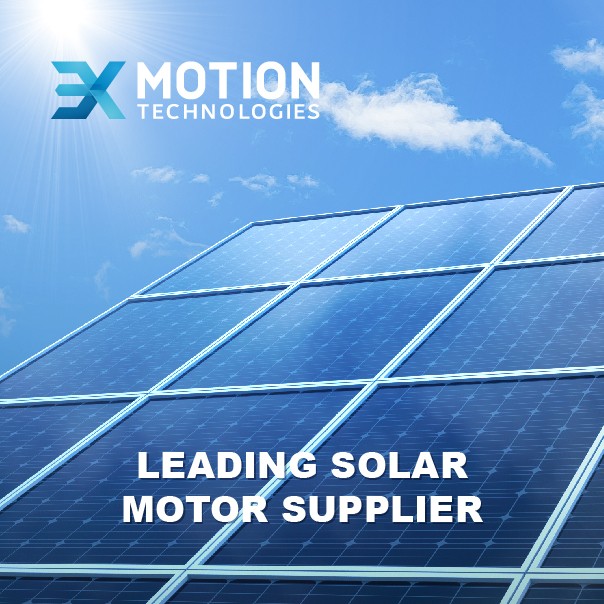 In 2009, 3X Motion technologies Ltd. started to cooperate with the customer to develop the tracking motor (our brushed DC motor) products of Ivanpah project for the concentrator photothermal project. We can design suitable motor and gear box with corresponding reduction ratio according to customer's requirement of torque and speed.
In 2014, we participated with in the photovoltaic tracker development of Nextracker, the world's largest solar tracker system supplier, our DC brushless motor first used in solar tracker application and as the same year 3X Motion grew to become the world's largest solar tracking motor supplier. In 2020, our develop department worked successfully on our new generation DC motor with Nextracker on their new generation product "Gemini".
By 2020, our global photovoltaic projects has exceed total 50GW, we'll reach about 70GW in 2021.
In the PV field, the brushless DC motors and brushless DC motors supplied by 3X Motion have excellent mechanical properties and reliable service life. The earliest product used in PV has been more than 7 years, and the withdrawal rate is less than 100ppm, which is a leading level in the industry.
With rich project experience and abundant supply chain in PV industry, we can provide tracker motor, geared box and also slew driver. 3X Motion is doing its best to provide the best service, technical support and project support for customers all over the world.